This was one of the last pictures
we took of our cat Patrick.
You can find it on our
Cats site.
It is also part of Volker's short story
The Lion and Me.
Click the links below to get there.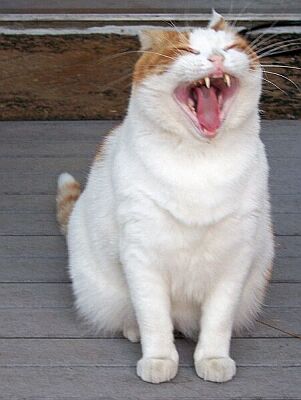 Dies ist eins der letzten Fotos, die wir von unserem Kater Patrick machten.
Es ist auf unserer
Katzen-Seite zu finden.
Es dient auch als Illustration zu Volkers Kurzgeschichte Der Löwe und Ich.
Die Links führen Euch dort hin.